THE POEMS OF JOHN FLETCHER 1579 – 1625
Selected, edited and with a preface by John Tremayne.The Stella Press, 2015.Printed and bound by The Fine Press Book Bindery, Finedon, Great Britain in a limited edition of 150 numbered copies. Super Octavo (197mm x 270mm), 113 pages, sewn. Typeset in Berthold Bodoni Old Face. Printed on Logan Book Wove 150gsm soft white acid-free paper made by Fedrigoni in Verona. Bound in quarter dark-blue Dubletta 3253 cloth and Tiziano Terra di Siena paper sides. Title-plate engraved by Paul Kershaw, printed in two shades of blue and set into front cover. Spine-label printed letterpress on matching Terra di Siena paper. Dark blue Merida Indigo endpapers. Engraved frontispiece-portrait of John Fletcher by William Marshall (1647).
Price: £ 35.00, Euro 50.00.
​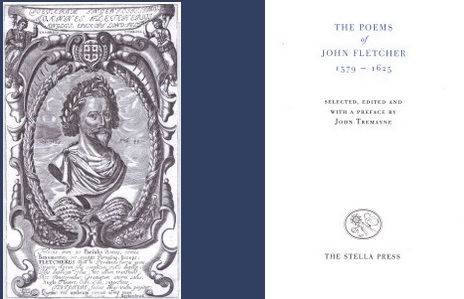 THE IMAGE OF CALABRIA IN ENGLISH LITERATURE
Too impenetrable, too inhospitable, too dangerous, too remote, Calabria remained unabsorbed into the route that well-connected English tourists, with their entourage of tutors, virtuosi, servants and assorted hangers-on, followed through the peninsula from the seventeenth century down to the Napoleonic wars. Yet some more adventurous English travellers had penetrated thither in Tudor times, as did the future translator of Castiglione's Il Libro del Cortegiano, Thomas Hoby in 1549. A later traveller, George Sandys, Anglican poet and translator, wrote bluntly of Calabria's twofold threat: brigands from within, Turks from without (1610). Both threats, plus the added one of earthquakes, would recur in the gothic fiction of the following century, as in Charlotte Smith's Montalbert (1795). Calabria, indeed, ideally fulfilled the great object of the gothic novel, which was to have the heroine bundled aboard a coach and four and abducted to some remote and impervious region. Already recognized by the father of the English gothic novel, Horace Walpole (The Castle of Otranto, 1768), this gothic image of Calabria was elaborated by writers who hadn't been there. Yet some of its constituent elements were corroborated by actual travel to the region: 'Mrs Radcliffe and Salvator Rosa –, – costumes and character, – horrors and magnificence without end': so wrote Edward Lear in 1852, epitomizing the image of Calabria. His journey through the region was to be abruptly terminated by political turmoil, in the wake of which all the ills of modern Calabria grew. After Lear came the two great post-Risorgimento English descriptions of Calabria, those of George Gissing and Norman Douglas; they are in some sense antithetical. The book ends with a long appendix comprising two descriptions of the 1783 earthquakes in Calabria: Sir William Hamilton and Richard Keppel Craven.​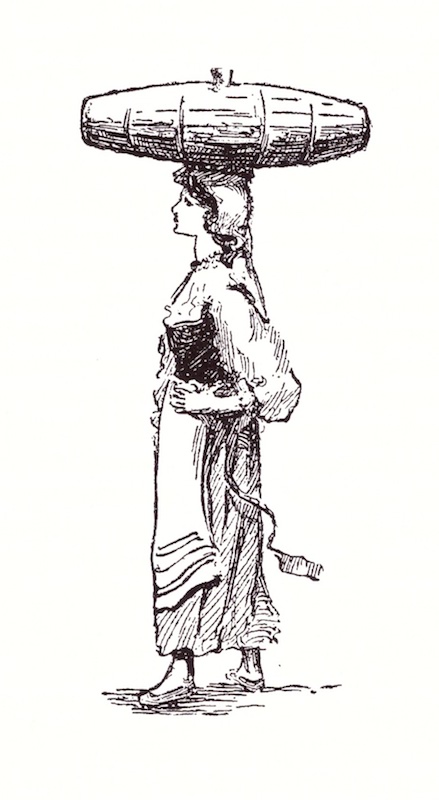 The Image of Calabria in English Literature is an 85-page large octavo book (197 x 270 mm). It has been typeset in Günter Gerhard Lange's Whittingham, a typeface based on founts used by the Chiswick Press around 1840 and released by the Berthold type foundry in 2000. The printing and binding is by the Fine Press Bindery in Finedon, Great Britain. It is printed on superior paper (Logan Book Wove 150gsm Soft White acid-free paper made by Fedrigoni in Verona). The binding is in quarter maroon Dubletta cloth with blue William Morris willow-bough patterned boards. The book is sewn. It is printed in an edition limited to fifty numbered copies.
Price: £ 35.00, Euro 50.00.
​